Portrait of the young generation, transitioning between the present and the future.   
​​​​​​​
Director and photographer: Alena Gelen
Cinematography: Paula Zapata 
Movement Artist: Chester Martinez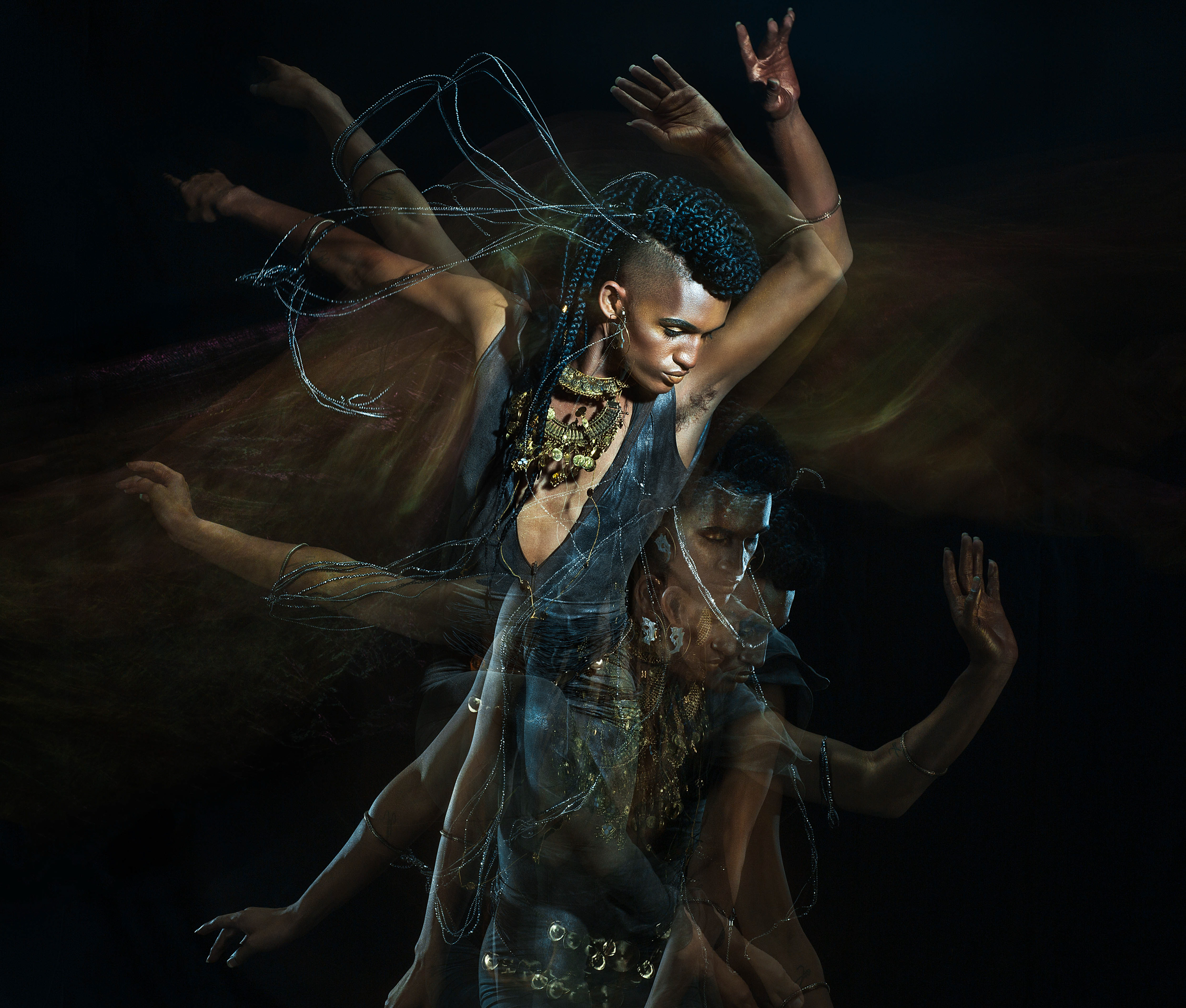 How to capture a sequence of 
frozen movements + sharp face

of a 
jumping model

+

moving background all together in ONE shot with LONG exposure?
Playing with strobe light effect and long exposure.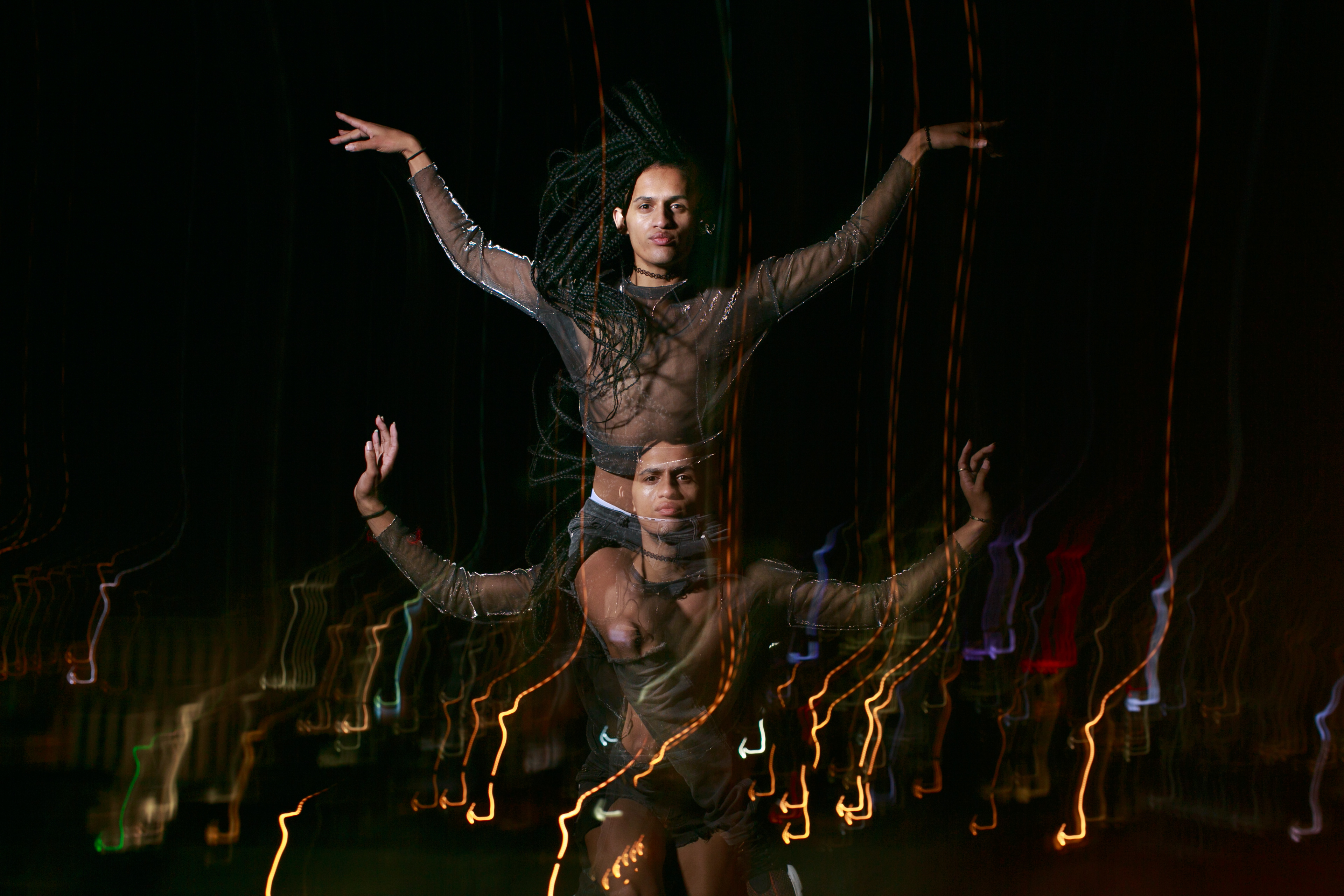 The lighting technique got the working name "Shiva Challenge" =) It is made with the help of 6 light-heads organized in two different "studios",-  one for the hand movements and another one for face. The image is taken with 1 sec exposure at one shot. In order to make it possible I used such functions as delayed flash firing, strobe effect and high-speed flash duration of Broncolor Scoro 3200 lights.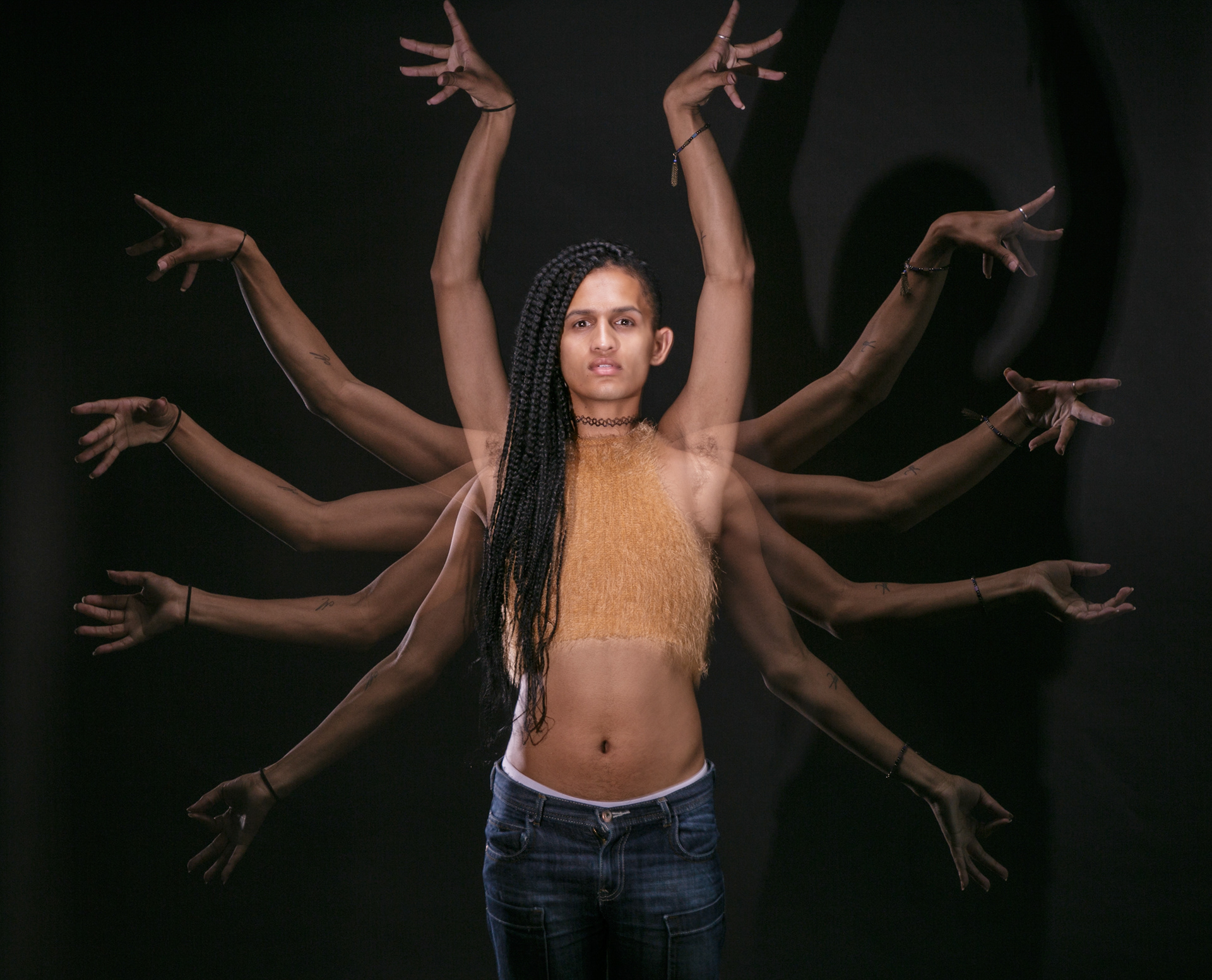 For the final set up I have created 3 "studios", and added HMI constant lights for the moving background.